CABLES & INTERCONNECTS
---

CAN BUS Data Cable
It is used to communicate between charging station and Vehicle.
Shielded cable taking care of EMI/EMC requirements.
Compliance to SAE J1939/11 CAN bus data cable.
Depending on ambient conditions and flexibility available in PVC/ TPE/ TPU.

SuperFlex Battery Cables
Superflex cables have fantastic bending radius of 4D or 5D.
Sizes of cables from 1.5sqmm to 120sqmm
Temperature Options of +105C /+125C /+150C; -20C/-40C.
Used in the power distribution Unit(PDU), Battery and the AC motors.
Shielded cable will be provided to take care of EMI/EMC requirements.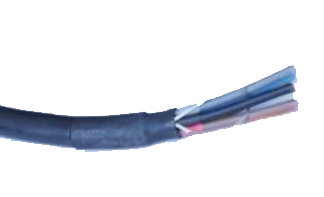 Composite Cables
Composite cables are designed to save space, be very flexible and normally have a TPU jacket.
The cable consists of AC or DC power, CAN bus and signal wires.
For 50A rating the DC cables will be 10 sqmm and for 200A they will be 70sqmm.
Coiled Cables (Extensible)
Coiled (spiral) cables are used to connect the charging station to the vehicle.
Uses less space and is ergonomic.
Used for AC charging and can be provided with 16A or 6A Indian or European plugs, AC-CCS type plugs or AC-GBT plugs.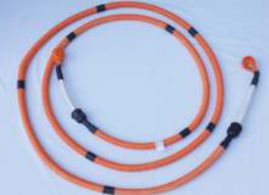 Cable Harness & Interconnects
ACT manufactures cable harnesses for various 2W, 3W, Passenger vehicles & Commercial vehicles.
Have crimping facility up to 16 tons with pull force tester for cables up to 120sqmm.
Test facility to check all parameters of the completed harness.
All Cables are